Welcome: 16th Annual WSAS Symposium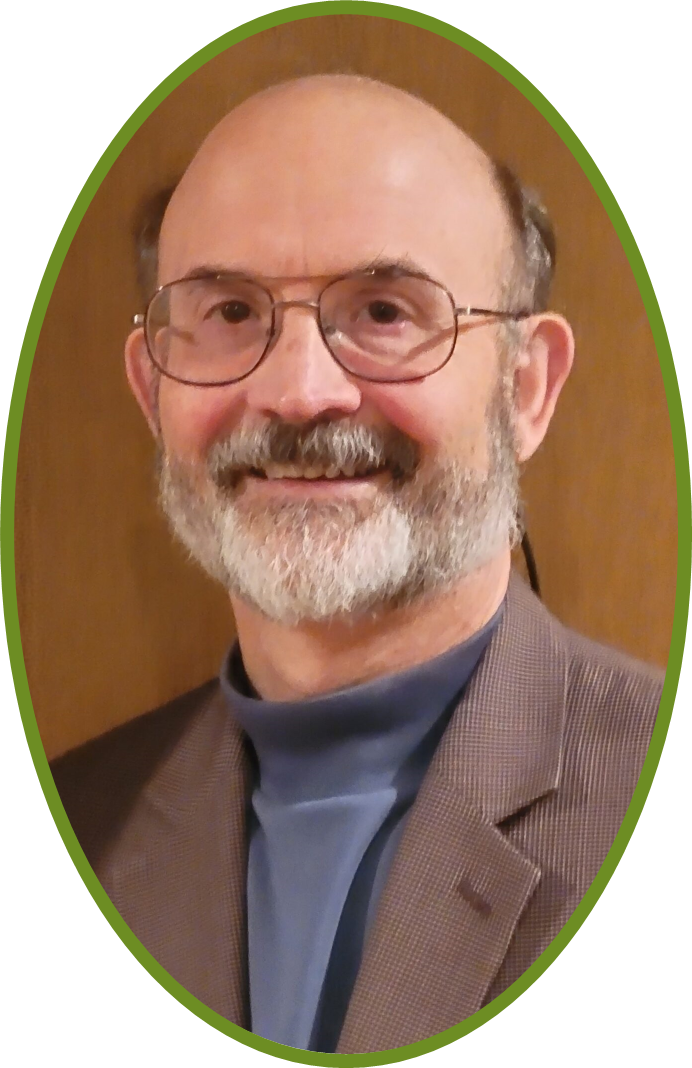 Dr. Roger Myers is an aerospace consultant with over 30 years of experience and served as President of the Washington State Academy of Sciences (WSAS) from 2020-2022. From 1996 to 2016 he held executive positions at Aerojet Rocketdyne's Redmond Operations, the world's leading supplier of spacecraft propulsion systems, focusing on technology development and strategic planning for next-generation in-space missions and architectures, propulsion, power and integrated systems. Prior to joining Aerojet Rocketdyne in 1996, he worked at NASA's Glenn Research leading research and development of advanced propulsion technologies. He has led dozens of development and space flight programs and published over 100 papers on electric, chemical and nuclear propulsion technology and in-space transportation architectures. Additionally, Dr. Myers served as Chair of the Washington State Joint Center for Aerospace Technology Innovation and President of the Electric Rocket Propulsion Society (ERPS) until 2020. He is a Fellow of the American Institute of Aeronautics and Astronautics (AIAA), was elected to the WSAS in 2012, won the AIAA Wyld Propulsion Award in 2014, was elected to the Board of Trustees for the Seattle Museum of Flight in 2015 and won the ERPS Stuhlinger Medal in 2017. He has served on several committees for the National Academy of Sciences, Engineering and Medicine and was elected to the National Academy of Engineering in 2022, He was named the PNW AIAA Industry Engineer of the Year in 2023. Dr. Myers holds a Bachelor of Science degree in Aerospace Engineering, summa cum laude, from the University of Michigan. He received his Ph.D. in Mechanical and Aerospace Engineering from Princeton University.


Keynote:
A Vision for Sustainable Aviation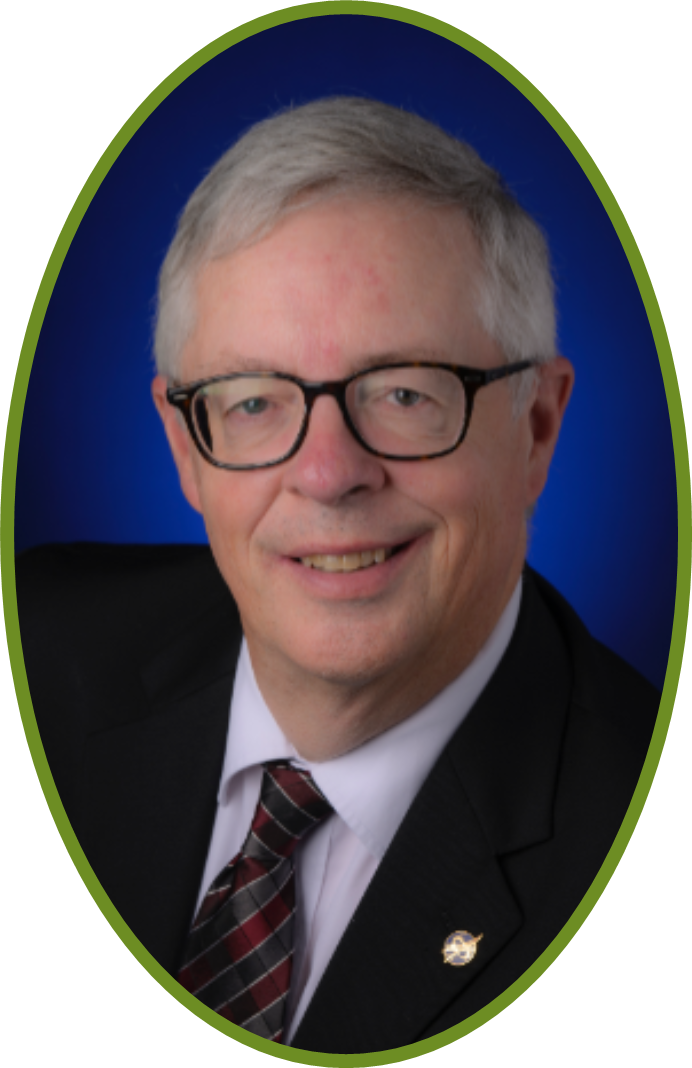 Dr. Richard Wahls is NASA's Sustainable Flight National Partnership (SFNP) Mission Integration Manager for the Aeronautics Research Mission Directorate. He is responsible for long-range strategic technical planning and coordination of projects supporting the mission across NASA programs and with industry, academia, and national/international government agencies. Dr. Wahls has been with NASA for 32 years serving in increasingly broad and influential leadership positions in national aeronautics programs, most recently as the senior technical and strategy advisor to the Director of NASA's Advanced Air Vehicles and Fundamental Aeronautics Programs at NASA Headquarters. Previously, Dr. Wahls served as Assistant Head of the Configuration Aerodynamics Branch at NASA Langley Research Center where his career began as a researcher. His personal research emphasized high Reynolds number aerodynamics/scale effects utilizing the unique capabilities of the U.S. National Transonic Facility, and the study of innovative aerodynamic technologies and aircraft configurations. He is the author or co-author of 80 technical publications and has given invited presentations around the world. Dr. Wahls is a Fellow of the American Institute of Aeronautics and Astronautics and the Royal Aeronautical Society, and earned his B.S., M.S., and Ph.D. in aerospace engineering from North Carolina State University.
Panel 1: Sustainable Aircraft Propulsion Technologies and Fuels
Moderator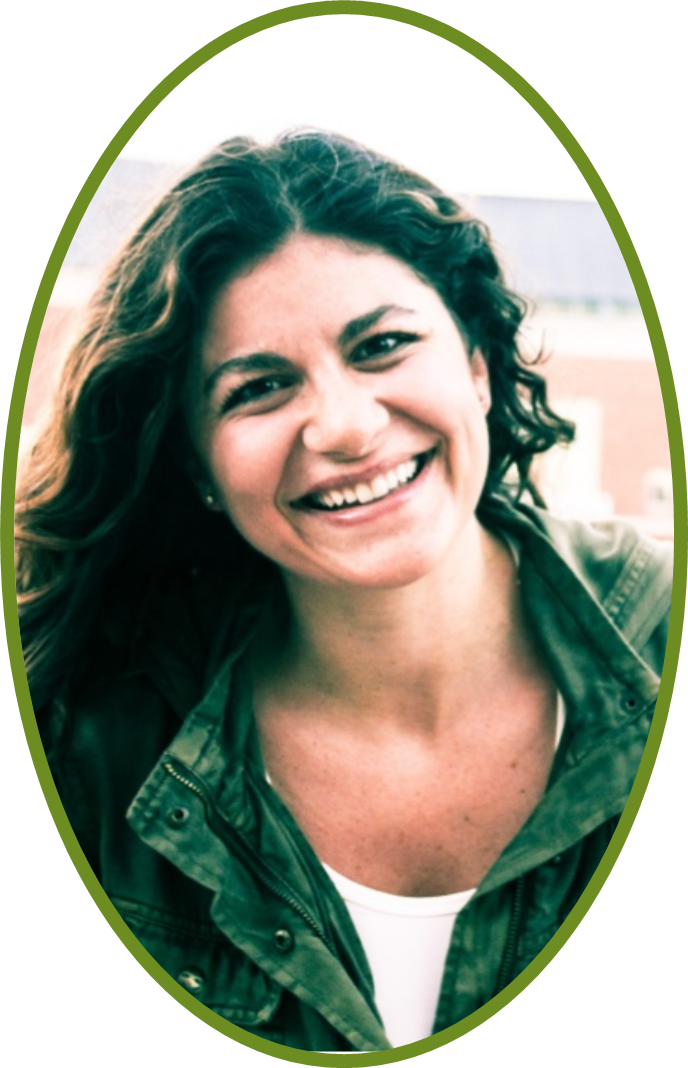 Dr. Anna Oldani is an Aviation Energy Program Manager at the U.S. Federal Aviation Administration, Office of Environment and Energy, where she leads numerous Sustainable Aviation programs, both with academia through the Aviation Sustainability Center (ASCENT) Center of Excellence and with industry under the Continuous Lower Energy, Emissions and Noise (CLEEN) Program. Her work focuses on Sustainable Aviation Fuel development and deployment, along with alternative aviation energy technologies, to make near-term progress while ensuring long-term aviation sustainability. She supports interagency coordination with USDA and DOE through the SAF Grand Challenge. Alongside her colleagues, she is advancing the new Fueling Aviation's Sustainable Transition through Sustainable Aviation Fuels (FAST-SAF) and Low Emission Aviation Technologies (FAST-Tech) Grant Program. She is passionate about working across government, academia and industry to achieve significant environmental goals for aviation. Dr. Oldani received her PhD in Mechanical Engineering from the University of Illinois where she focused on fuel characterization and alternative jet fuel integration.
Panelists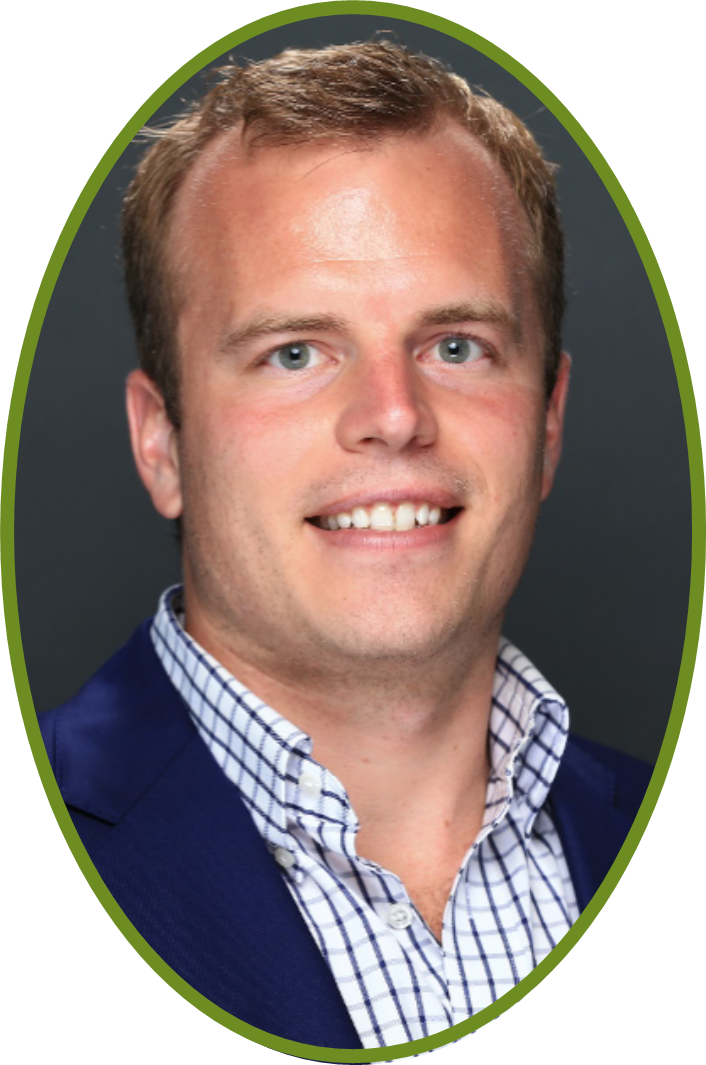 Dr. Joshua Heyne facilitates the development of sustainable aviation fuels by aligning novel technologies for commercialization, utilizing new low-volume experimental methods, and researching compositional needs for 100% SAF. Previously, Heyne was the integrator and coordinator of the National Jet Fuels Combustion Program (NJFCP) from 2014 to 2020, aiming to streamline the evaluation and qualification process of sustainable aviation fuel (SAF). In addition, he contributes to national and international media and has published 1 book, 4 chapters, >40 archival peer-reviewed, and over 40 conference publications. He holds four degrees from three institutions, including a Ph.D. from Princeton University in Mechanical and Aerospace Engineering in 2014. In April 2022, he joined WSU Tri-Cities.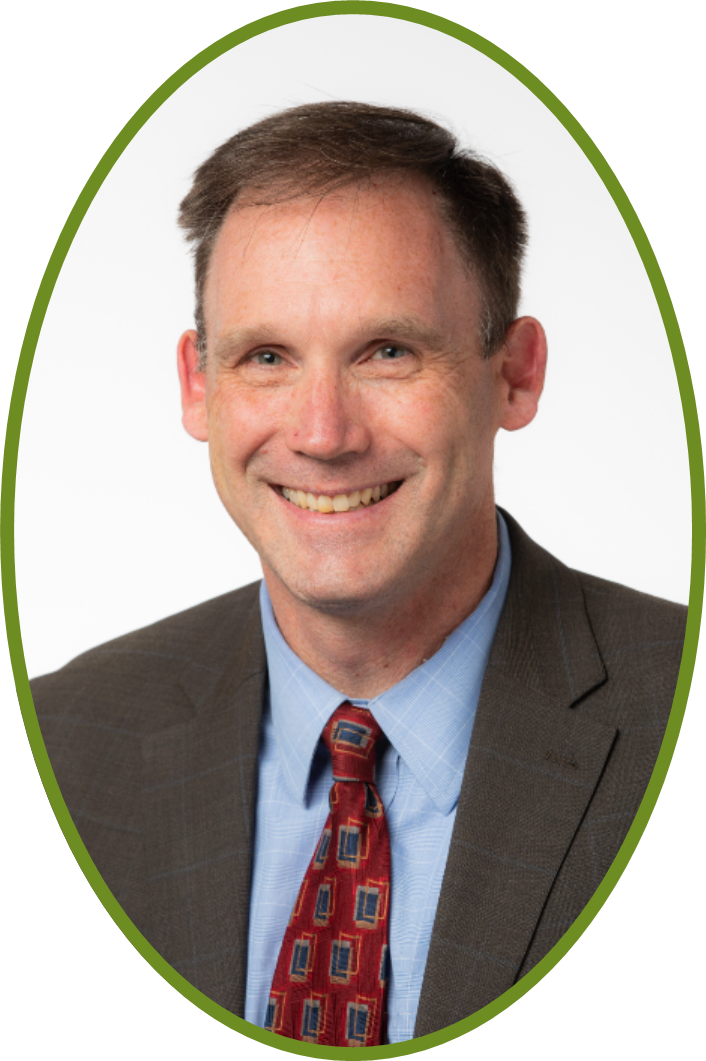 Scott Cary has more than 25 years of experience leading planning, finance, design, acquisition and construction teams for Port, Airport and Department of Defense infrastructure and facilities efforts, worldwide. For the National Renewable Energy Laboratory, Mr Cary aligns port and airport programs lab-wide, integrating the unique expertise of a Department of Energy National Laboratory with aviation and maritime needs. He has a specific focus currently championing the Sustainable Aviation initiative which is assisting industry in accelerating adoption of new technologies worldwide across an array of energy carriers including Sustainable aviation fuel, hydrogen, and electricity. Clients currently include multiple large hub airports, the FAA, NASA, USAF, USSF, and industry collaboration across the Advance Air Mobility spectrum. Mr. Cary is the principal investigator for FAA analysis exploring infrastructure deployment needs for both electric and hydrogen based propulsion systems. He is a former USAF officer, a licensed professional engineer and LEED accredited professional.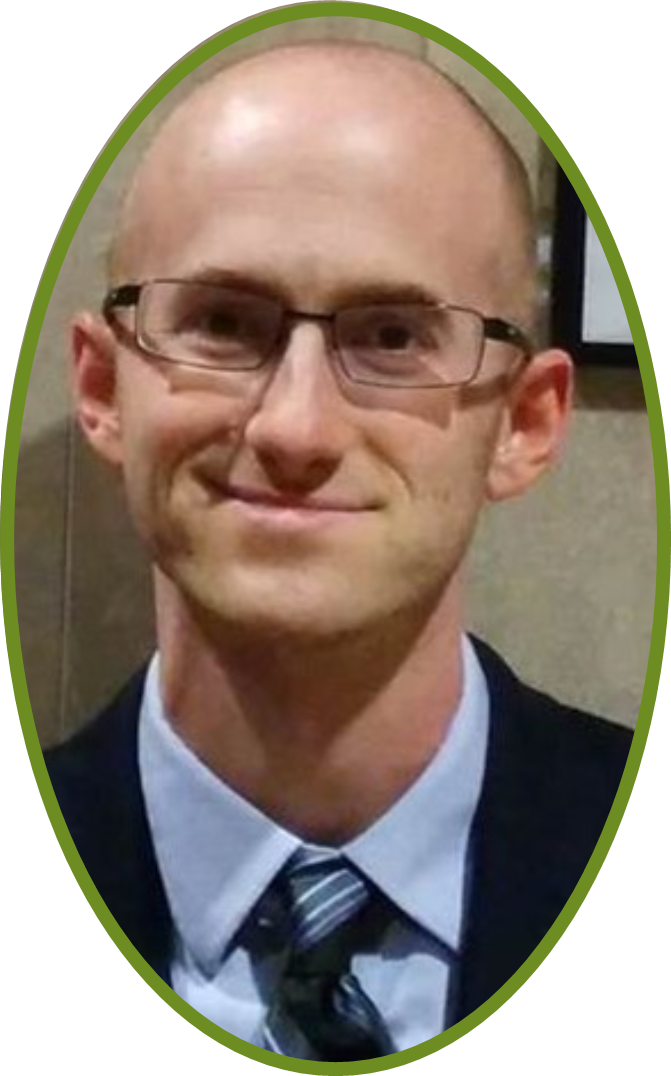 Dr. Jonathan Gladin is a Senior Research Engineer at the Aerospace Systems Design Lab at the Georgia Institute of Technology. He received a B.S., M.S., and Ph.D degree in Aerospace Engineering from Georgia Tech. He has worked as a research engineer at ASDL since 2015 and is the division chief for the propulsion and energy group. His work is heavily focused in the area of advanced propulsion systems design and analysis, with a focus on advanced cycles, electrified aircraft, propulsion airframe integration, zero emissions/hydrogen aircraft, and sustainable aviation. He has been involved with many NASA funded projects related to the conceptual design of various advanced concepts including two recently funded university initiatives to research zero emission aircraft concepts with alternative fuels.
Panel 2: Infrastructure Changes for Sustainable Aviation
Moderator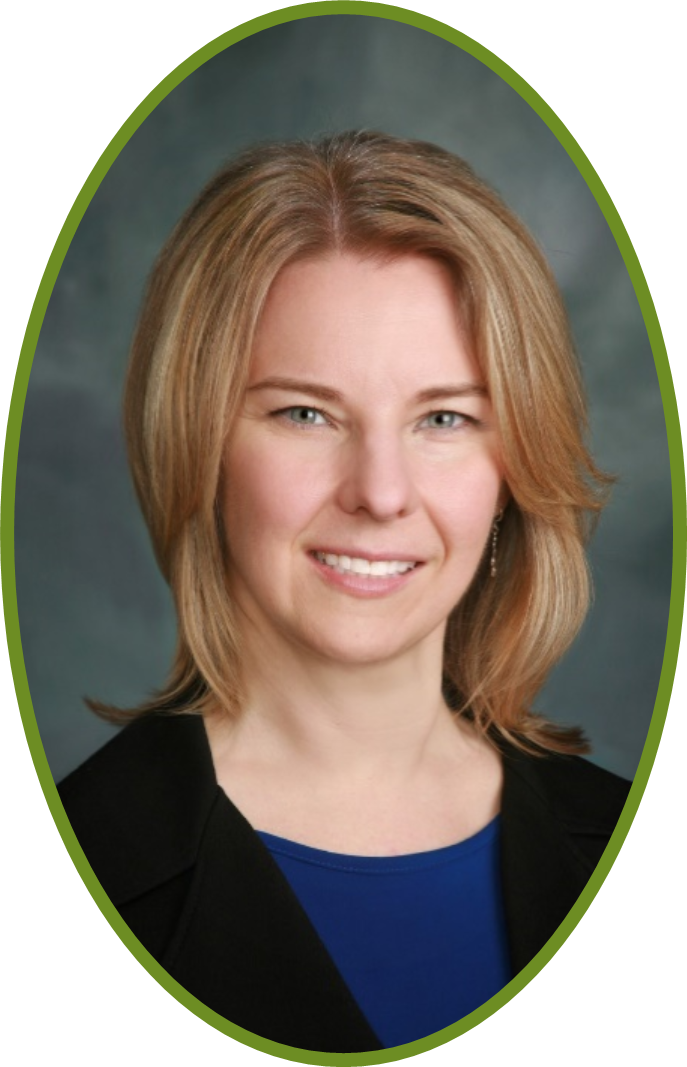 Melinda Pagliarello is Managing Director, Environmental Affairs at ACI-NA. In this role, she has primary responsibility for ACI-NA's activities in aviation environmental matters and sustainability. She monitors and reports on international and federal agency actions, programs, requirements, research and regulations affecting environmental matters for airports and aviation at North American airports.
Specific areas of focus within Melinda's portfolio include airport noise; air and water quality, including PFAS issues at airports; airport sustainability initiatives; and the range of environmental regulations, policies, and procedures that affect airports in the U.S. and Canada.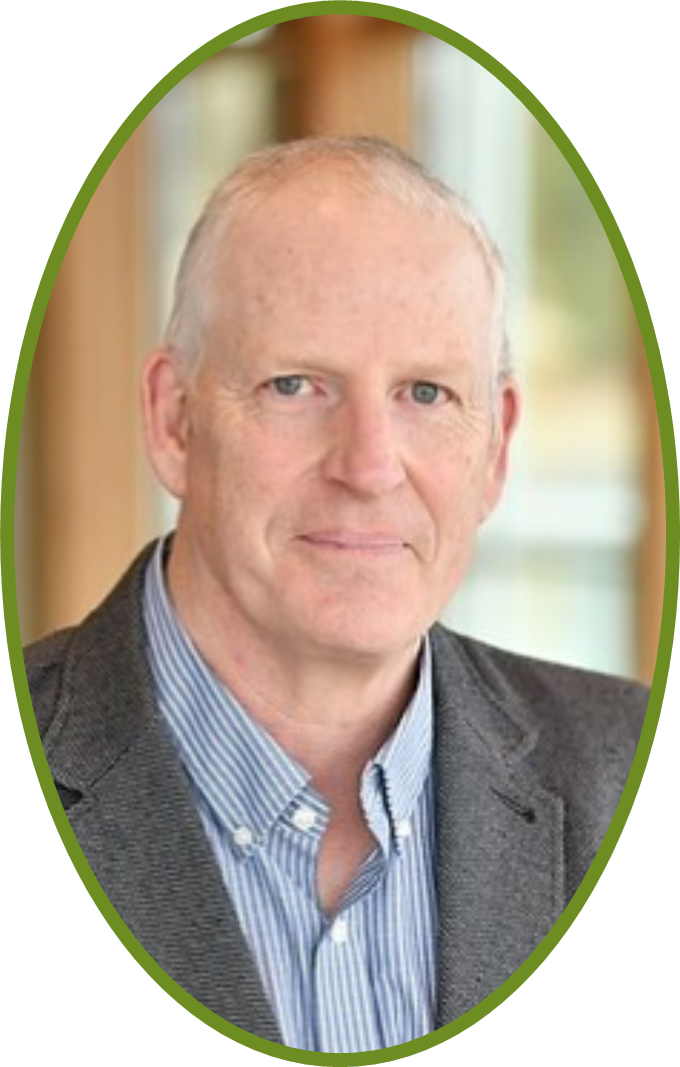 Dr. Michael Wolcott, Regents Professor, has been a member of the WSU faculty since 1996 conducting research in the field of biobased materials, chemicals, and fuels. Wolcott currently serves as the Director of ASCENT, the FAA Center of Excellence for Alternative Jet Fuel and the Environment. He was formerly Project Co-Director for NARA – Northwest Advanced Renewables Alliance, a USDA AFRI Sustainable Biofuels CAP project, which most notably flew the first cellulosic biofuel flight cross-country with partners Gevo and Alaska Airlines. Until recently, Wolcott served as the WSU's Associate Vice President for Research where he managed the strategic relationship between WSU and the Department of Energy's Pacific Northwest National Laboratory (PNNL) building research alliances and graduate student education opportunities.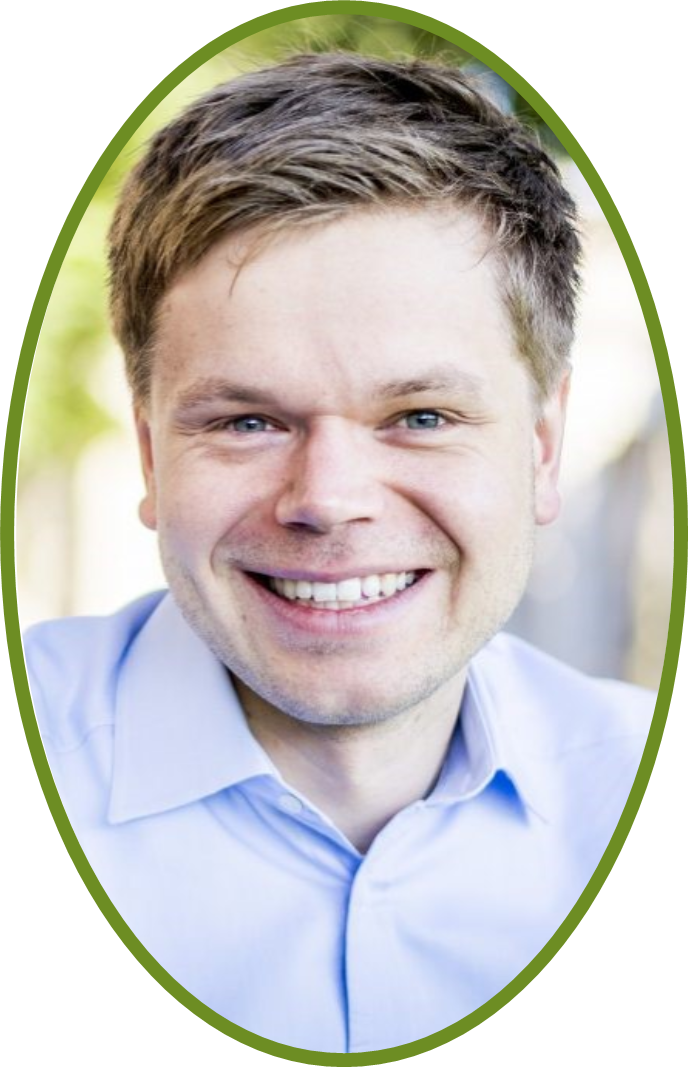 Dr. Florian Allroggen is the Executive Director Aerospace Climate & Sustainability in MIT's Department of Aeronautics and Astronautics and a member of the MIT Climate & Sustainability Consortium (MCSC). He co-leads the MIT Laboratory for Aviation and the Environment and the Transportation pathway within MCSC. His research brings together Transport Economics, Environmental Economics, and related research questions in Energy Economics. In his recent work, he focuses on understanding the transition of transportation towards sustainable solutions. He develops and applies methods for techno-economic and lifecycle assessments, policy analyses, cost-benefit analysis, energy potential assessments, and market response modeling.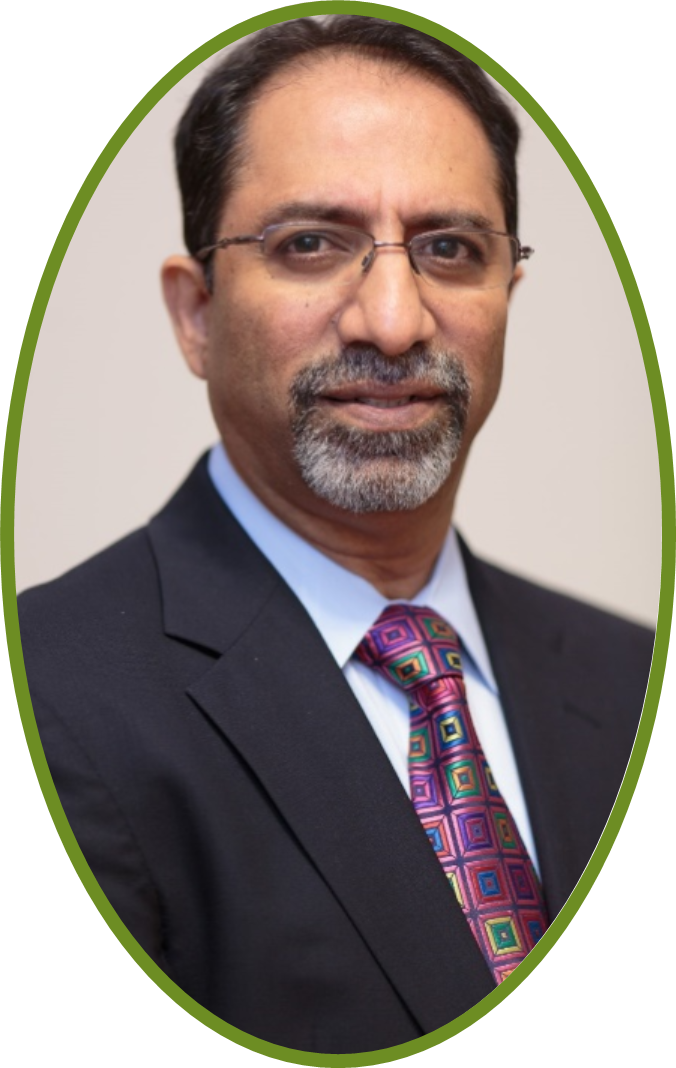 IEEE Fellow, electricity industry visionary, and leader, Dr. Mani Vadari delivers strategic services to a global set of utilities, vendors, and service providers seeking deep subject matter expertise in setting the business and technical direction to develop the next-generation electric/energy system. As a Business Architect, Dr. Vadari has been delivering solutions focusing on Transmission/Distribution/ generation operations, Energy markets, and Smart Grid for over 35 years. In addition, he is an Adjunct Professor at Washington State University and an Affiliate Professor at the University of Washington. He has published two popular books, "Smart Grid Redefined: Transformation of the Electric Utility" and "Electric System Operations – Evolving to the Modern Grid, 2ndEdition", in addition to over a hundred industry papers, articles, and blogs. His books are serving as textbooks at several universities in the US and around the world.
Keynote: Workforce Development for the Sustainable Aviation Ecosystem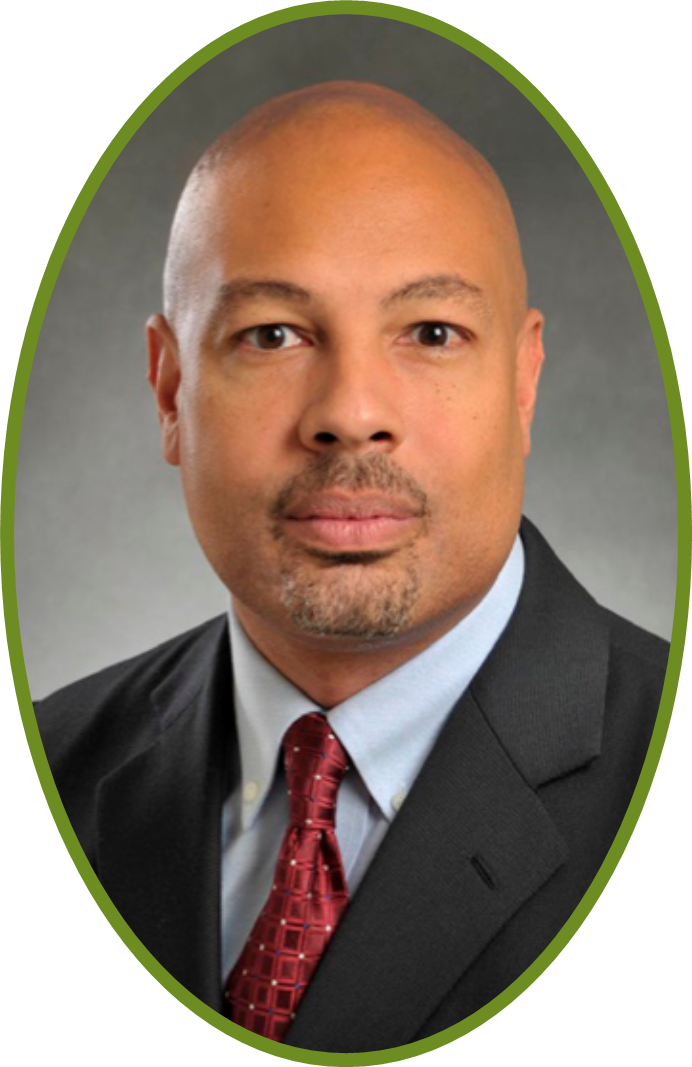 Howard McKenzie is the chief engineer of The Boeing Company and executive vice president of Engineering, Test & Technology. He leads the Boeing Engineering function of more than 57,000 engineers worldwide and oversees the company's technology vision, strategy and investment. His responsibilities also include oversight of all aspects of safety and technical integrity of Boeing products and services. His organization is an incubator for businesses that will define the future of urban, regional and global mobility, as well as those aimed at near-term opportunities. McKenzie is a member of the company's Executive Council.
McKenzie is a 2019 recipient of the Black Engineer of the Year Award (BEYA) Science Spectrum Trailblazer Award and an active member of the BEYA STEM community. He also serves as the Boeing executive focal for the University of California, Berkeley. McKenzie has a Bachelor of Science in mechanical engineering from the University of California, Berkeley.
Panel 3: Workforce Development Needs to Support the Sustainable Aviation Ecosystem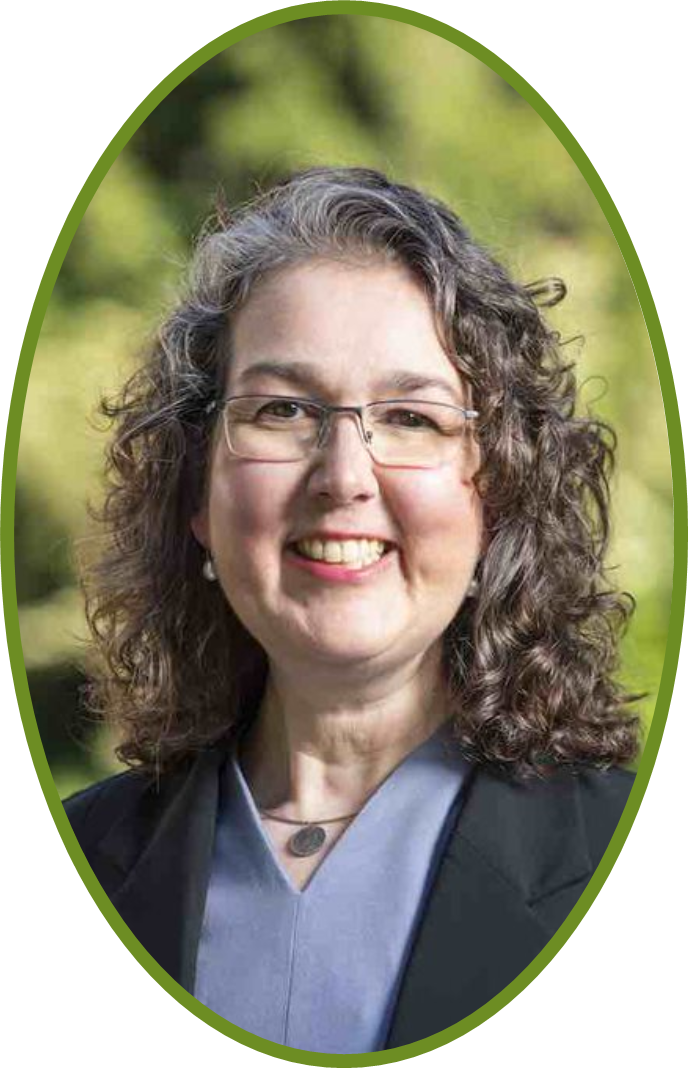 Dr. Kristi A. Morgansen is Professor and Chair of the UW William E. Boeing Department of Aeronautics & Astronautics. Her research focuses on nonlinear systems where sensing and actuation are integrated. Her work includes over 100 peer-reviewed publications and field testing in systems such as the Boeing ecoDemonstrator. She is Director of the Washington NASA Space Grant Consortium, co-Director of the UW Space Policy and Research Center, Fellow of AIAA, Chair of the AIAA Aerospace Department Chairs Association, and member of the Washington State Academy of Sciences.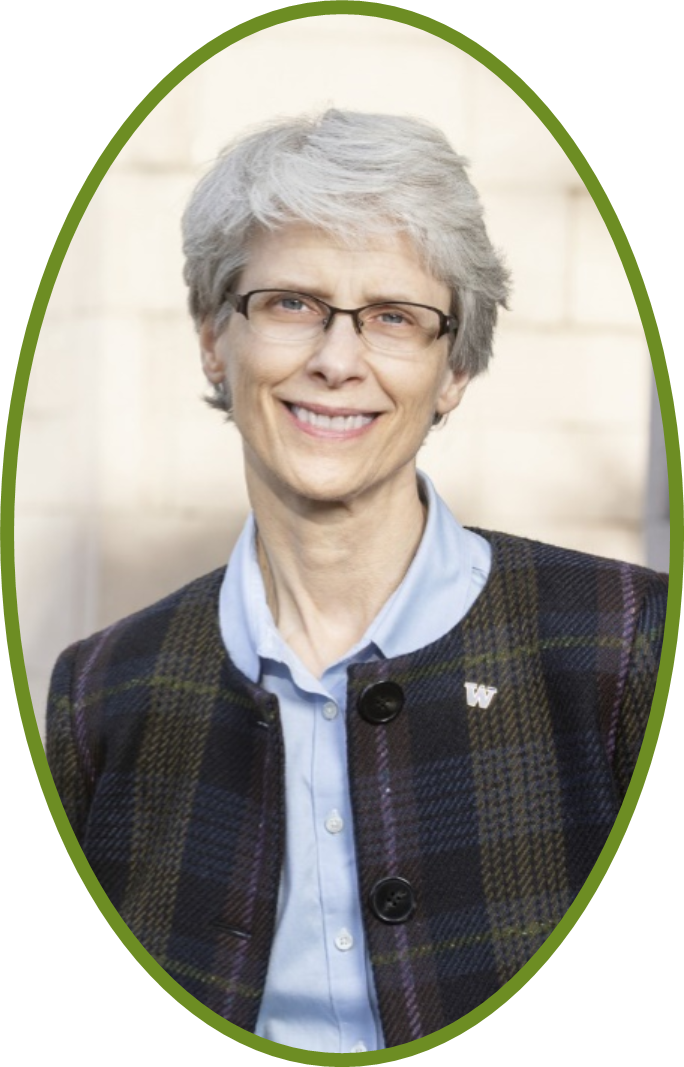 Dr. Nancy L. Allbritton is the Frank & Julie Jungers Dean of Engineering at the University of Washington. As Dean, she is committed to engineering excellence for the public good by fostering high-impact, interdisciplinary research and technology translation and building an inclusive community of faculty, staff and students. Allbritton is an international expert on multiplexed single-cell assays, microfabricated platforms for high-content cytometry combined with cell sorting, and microengineered stem-cell-based systems for recapitulating human organ-level function. Five companies have been formed based on her research discoveries: Protein Simple (acquired by Bio-Techne in 2014), Intellego, Cell Microsystems, Altis Biosystems and Piccolo Biosystems. Allbritton holds an appointment in the UW's Department of Bioengineering. She has been nationally recognized for her research and is a Fellow of the American Association for the Advancement of Science, the American Institute for Medical & Biological Engineering and the National Academy of Inventors. She has received numerous awards for her leadership, including BMES Robert A. Pritzker Award and the Edward Kidder Graham Award for Leadership and Service. Prior to joining the UW, Allbritton led the Joint Department of Biomedical Engineering at the University of North Carolina at Chapel Hill and North Carolina State University which spans two universities and three colleges.
David Berger is the NASA STEM Engagement Embed for Aeronautics. He works on collaborations for research opportunities and learning experiences between NASA's Aeronautics Research Mission Directorate, NASA's Office of STEM Engagement, and academia. Prior to his current role, David was the NASA MUREP Institutional Research Opportunity (MIRO) activity manager where he oversaw grants to build institutional capacity in NASA research areas at Minority Serving Institutions. David has worked as a test lead, test conductor, flight test engineer, and principal investigator on aerodynamics and air breathing propulsion research projects at NASA Armstrong since first working at Armstrong 22 years ago. David has aerospace engineering degrees from Purdue and University of Michigan. He is a senior AIAA member and previously taught as an adjunct lecturer for Cal State University Long Beach-Lancaster.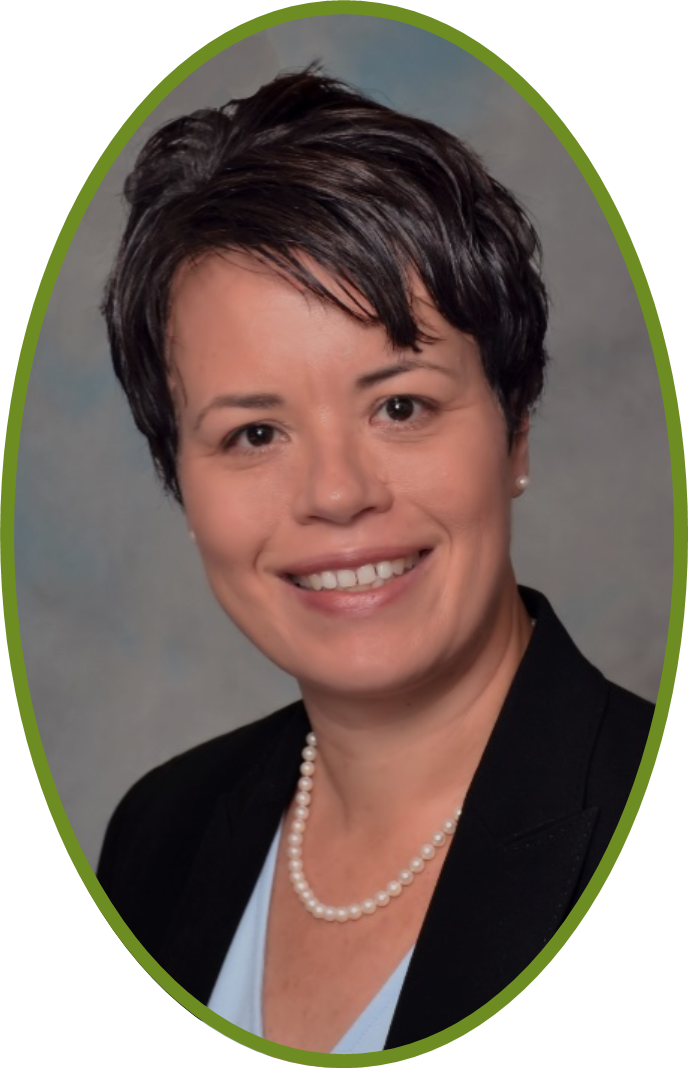 Dr. Dana Riley Black began her role of Vice President of Education at The Museum of Flight in the summer of 2020. Prior to joining the Museum she served as an Assistant Superintendent for Everett Public Schools with prior work experience at the Harvard-Smithsonian Center for Astrophysics, University of Washington Office of the Provost and the Institute for Systems Biology. She is currently serves on Washington's State Board of Education and serves on the Governor's STEM Education Innovation Alliance. Dr. Black grew up in Washington State. She received her Bachelor of Science in Psychology from the University of Washington, Masters in Science Education and Doctorate of Philosophy in Educational Leadership and Curriculum Studies from Miami University.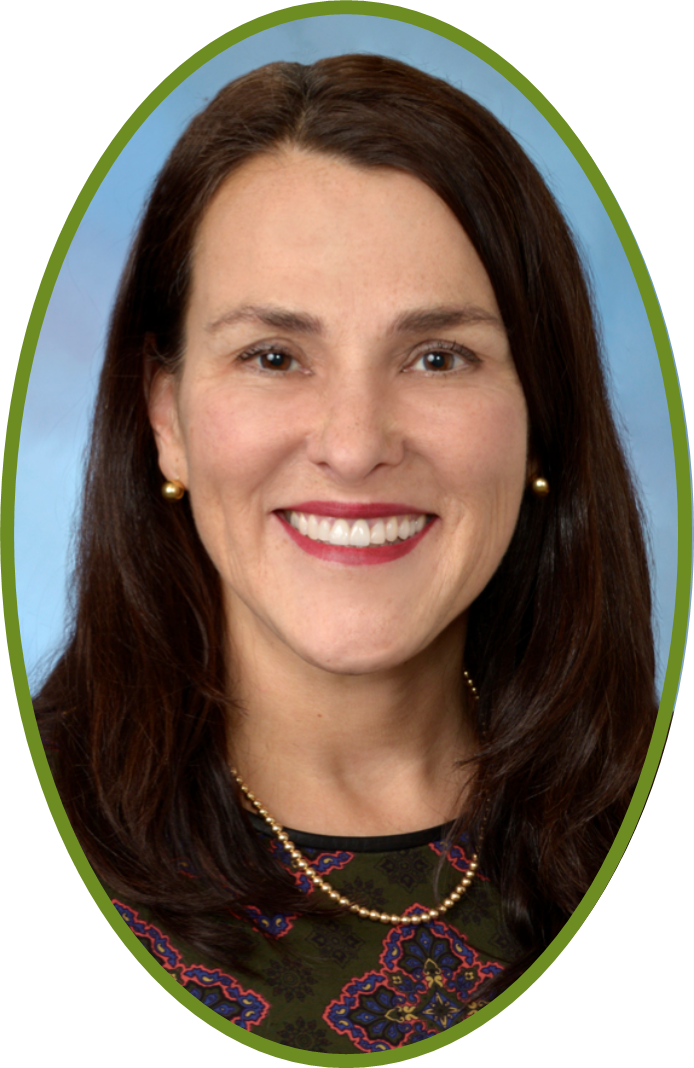 Carolyn Busch is the Workforce Innovation Director and Industry Sector Program Coordinator at Washington State Department of Commerce, adding to a 30-year career in public policy. She leads the department's work to address major workforce shortages, underemployment, degree inflation and disparate work experiences by gender and race — longstanding problems requiring thoughtful, inclusive solutions. Prior to this role, Busch served as Special Projects Manager for King County's Department of Human Resources and as Chief of Staff for the King County Council. She previously worked for the Washington State Senate Democratic Caucus, initially as the Policy Analyst for budget and taxes and finally as Chief of Staff. Busch's other public policy work includes higher education policy at the University of Washington, as well as advising Governors Gardner and Locke on K12 and higher education. Born and raised in Seattle, Busch earned a Bachelor's in Political Science and a Master's in Public Administration from the University of Washington.