Scientists and Business Leaders Cooperate to Help the Tri-Cities Regional Economy
December 18, 2020
Business leaders and the scientific community came together on December 8 to discuss ongoing challenges and share information related to navigating the COVID-19 pandemic in the Tri-Cities region.
More than 135 online attendees from a variety of backgrounds participated in the virtual dialogue, including scientists, local business owners and business groups, community members, and public health officials. The main purpose of the webinar, co-hosted by the Washington State Academy of Sciences (WSAS) and the Pacific Northwest National Laboratory (PNNL), was to engage in a factual discussion around how COVID-19 testing can help businesses mitigate the challenges of the pandemic. The conversation covered the types of COVID-19 tests that are available and how they work, what kind of test should be used in certain situations, why getting results from some tests takes longer than others, and the need for clear, trusted, and transparent information about COVID-19.
WSAS and PNNL leveraged our expertise and resources to engage with the business community—and other constituencies—in the Tri-Cities area and statewide. Such dialogues provide actionable insights that help minimize the harm to both public health and the economy. It reinforced our commitment to contribute to our local communities and support one another during times of national crisis. In the words of Howard Frumkin, the panel moderator, "there is one thing I know we all have in common—we're all tired of this pandemic and finding ways to get through it."
The full recording of the 90-minute event can be accessed here; and a full event summary report here.
We welcome your comments and would like to know if organizing a similar event in your community would be of interest. If so, please contact WSAS Executive Director Donna Gerardi Riordan at donna.riordan@washacad.org.
Community partners that helped to inform and advertise this event included TRIDEC, Tri-City Regional Chamber of Commerce, Tri-Cities Hispanic Chamber of Commerce, Columbia Basin Badger Club, Benton-Franklin Community Health Alliance, Coalition for a Healthy Benton City, KEY Connection, and Pasco Discovery Coalition.
Speakers included the U.S. Department of Energy's Director of the Office of Science Chris Fall; PNNL Director Steven Ashby; and WSAS President Roger Myers. The dialogue was moderated by WSAS Member Howard Frumkin, who was joined by the following panelists from both the business and scientific communities: Kristin Omberg (PNNL), David Hansen (Western Washington University), Amy Person (Benton-Franklin Health District), David Reeploeg (TRIDEC), Eric Pearson (Community First Bank), Frank Harrill (Schweitzer Engineering Laboratories), LoAnn Ayers (United Way of Benton & Franklin Counties), and Carlos Martinez (Dura-Shine Clean).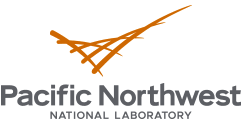 To view and download the Media Advisory for this event, click here.