Roger Myers
Consultant for Space Systems and Technology, Strategy, Mission Architecture,
Business and Program Management, Proposals and Education
Aerojet Rocketdyne (Retired)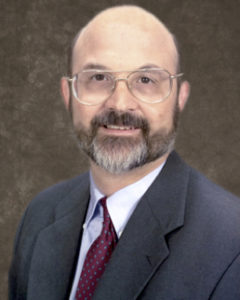 Roger Myers is an experienced aerospace leader with over 30 years of experience. From 1996 to 2016 he held executive positions at Aerojet Rocketdyne's Redmond Operations, the world's leading supplier of spacecraft propulsion systems, focusing on technology development and strategic planning for next-generation in-space missions and architectures, propulsion, power and integrated systems. Prior to joining Aerojet Rocketdyne in 1996, he worked at NASA's Glenn Research leading research and development of advanced space propulsion technologies. He has led dozens of development and space flight programs and published over 80 papers on electric and chemical propulsion technology and in-space transportation architectures.
Additionally, Dr. Myers serves as chair of the Washington State Joint Center for Aerospace Technology Innovation and President of the Electric Rocket Propulsion Society (ERPS). He is a Fellow of the American Institute of Aeronautics and Astronautics (AIAA), was elected to the Washington State Academy of Sciences in 2012, won the AIAA Wyld Propulsion Award in 2014 and was elected to the Board of Trustees for the Seattle Museum of Flight in 2015. He has served on several committees for the National Research Council.
Dr. Myers holds a Bachelor of Science degree in Aerospace Engineering, summa cum laude, from the University of Michigan. He received his Ph.D. in Mechanical and Aerospace Engineering from Princeton University.